A few of the team headed up to Murchison last month to install two Desert Fireball Network cameras next to a pod of the Murchison Widefield Array's low frequency radio telescopes.
This project is exciting on two levels: we're expanding the DFN into the Murchison area and sharing the space with our friends from the Curtin Institute for Radio Astronomy (CIRA), and it's our first installed trial of an astronomy station (this one's a lot more sensitive than the normal cameras and will be observing in the optical spectrum anything that the MWA sees in radio waves).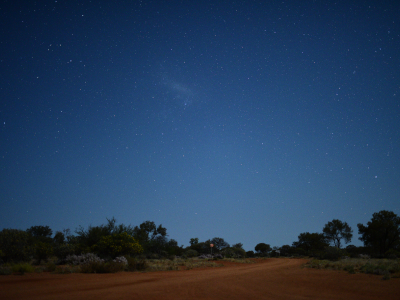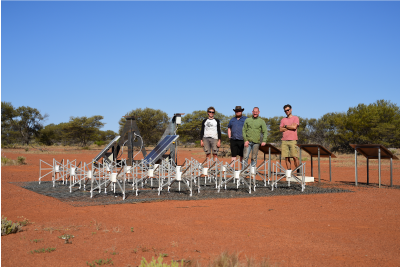 You can check out the timelapse video Hadrien made on youtube, and here's some photos of the finished product. Find out more about the Murchison Widefield array on their website and follow them on Facebook.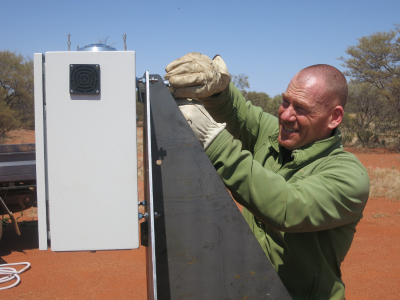 *The real MWA is actually about 70 km away – hidden deeper in the scrub, far away from civilisation's radio emissions, but the arrays look exactly like this one!